Monday, February 05, 2007
"What do you do with the pieces of a broken heart?"
I knew the day would come where I would slack off. I just knew it! But alas, I am back and promise that I will do my best to write weekly. Anyhoo…on Friday, January 26th my roommate Stacy and I escaped the harsh, cold city to enjoy the warm soothing sounds of M. Ward (M is for Matt) at Town Hall.

The opening act was Portastic, Matt's fellow label mates on Merge. I had never heard of them before, but after doing some research I discovered that the performance we got was pretty stripped down...it was just Mac McCaughan and Margaret White. Stacy and I were unimpressed, but I think the lackluster reaction from the crowd also validated our opinions. It was also hard to keep a straight face with some of the lyrics Mac was singing. However, the girl in front of us was shaking so hard with laughter. I'm sure Portastic is normally pretty good. I'm sure they have a following. But I will have to pass.

M. Ward took the stage and the crowd went wild, especially since he came out and just rocked out on the guitar. The stage by the way was very sparse: Matt, guitar, and piano. He then went into "Chinese Translation," from Post-War. In the hour and a half set (including an encore) he covered songs from every album, and it was good mix from each one. "Carolina," "Paul's Song," "Fuel for Fire," "Sad, Sad Song," "Helicopter," "Requiem," and "Fool Says" were some of the highlights.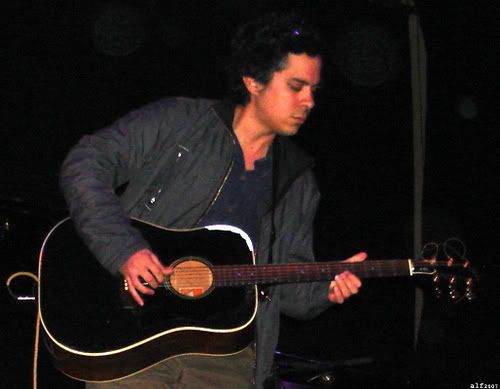 He did a cover of Daniel Johnston's "Story of an Artist" and dedicated it to his artist friends who were in the crowd and nodded towards the front row. I immediately thought that Conor Oberst might be there since the two are pals and collaborators. And Conor lives in Brooklyn, so he could easily take the subway to the show. But straining my eyes in a dark theater, I couldn't tell.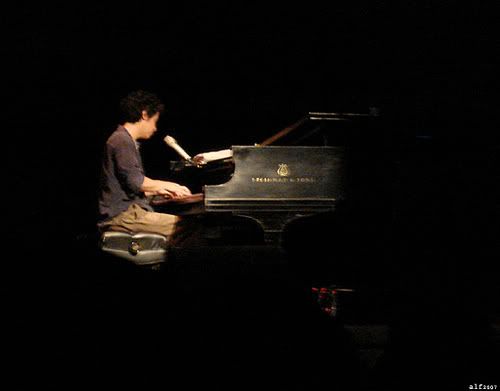 During the encore, he had some friends join him on stage. On "Magic Trick" he had Rachel Cox and Patrick Sullivan of Oakley Hall help him out. Then on "O'Brien/O'Brien's Nocturne" a skinny white boy with shaggy hair came out. I immediately thought, "Conor!" And leaned over to Stacy to tell her so. But I couldn't really tell, and there were no introductions. So I just assumed it wasn't. However, I was right…it was Conor! Side note on Conor (and I'm sorry if this is TMI): As much as I love Bright Eyes, I don't want to have his babies, like other gals (other gals…please quit yelling that when he is on stage, it's annoying. And you are probably underage. So shut it). I like Conor, but realistically we'd never work. He's vegan. And we all know I love meat and leather (that sounds so dirty, doesn't it?). Okay now that I have that off my chest…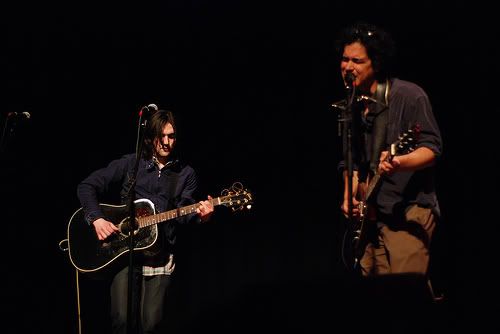 The M. Ward show was good times, and perfect treat for the January cold. If you have read some of my past blogs you know I have much love for Matt. Seeing him live was not disappointing. I highly suggest checking him out if he is playing in your town.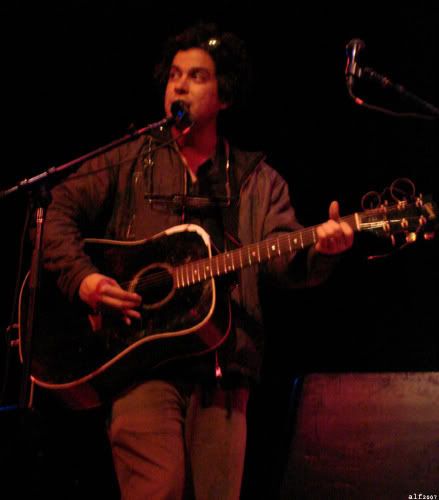 xoxo,
Stefania

Clip of "Fool Says" one of the sweetest love songs ever. *Sigh*