Wednesday, January 07, 2009
My Best of 2008
First off HAPPY 2009, my dear friends! I hope you rang in the new year with all your favorite people and rocked out like there was no tomorrow. 2009. Crazy town! Time goes so fast…

But let's not move along too fast. I still owe you all my best of 2008 list. I love how I write as if you all have been waiting anxiously for this list. In my mind you do. It helps me sleep at night so back off! Kidding. Love you!

2008 was a great year for music. I think I have said that the past two years about those years too, but it's true again this year. Often times people will complain that music has gotten awful or that nothing new is wowing them. I don't sympathize at all. I seem t o find too much good music year after year. It's not that I'm bragging about it, but seriously, it is out there. You just have to find it. Or better yet continue to read my blog. I will not steer you wrong.

I had fun reviewing the albums this year and deciding which ones were going to make it on to my list. I feel like these are the ones that defined my 2008. Oddly, after looking at the list and thinking about the songs, I found that they either make me want to have a dance party or move to the mountains and live in a cabin with a bearded beau. Some of them make me want to do both.

Now on to the list…

16.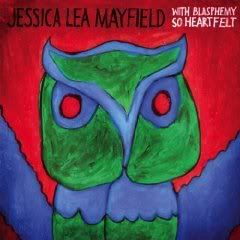 With Blasphemy So Heartfelt—Jessica Lea Mayfield
As many of you know I listen to KEXP throughout the day at work. I keep a piece of paper by my keyboard and if I hear a song I like I will write it down. Once my sheet is full I do some research and then decide if the album worth getting or do I just download the one track that blew my mind. This year I had jotted down 4 songs from Jessica Lea Mayfield. The debut album from this young Kent, Ohio native (she's 19) blew me away. Each song is simple and sweet, no matter if she is confessing her love ("I'm Not Lonely Anymore"), hoping you call ("Call Me") or pushing you away ("For Today"). This was such a gem of an album to find this year. http://www.myspace.com/jlmayfield

15.

Oracular Spectacular—MGMT
Do you remember the summer? Did you go to a house party or a BBQ and the host had some music playing for background noise or maybe to set the mood, and you were listening but not too intently, and then…BAM! A song just hit you? And you thought, "OMG! Who is this?" And after you start bobbing your head to the beat (even though you really want to bust out your full dance party mode) you nonchalantly go over to the laptop or iPod and look. Chances are it was a song off of this album. Maybe it was "Electric Feel?" Was it "Time To Pretend?" Or could it have been "Kids?" What doe it matter? It may have even been a slower track like "The Handshake" but you were hooked and rightfully so. This album is all about being young and feeling alive. http://www.whoismgmt.com/

14.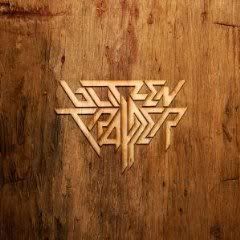 Furr—Blitzen Trapper
When I first heard the song "Furr" my heart melted. I instantly became infatuated with this Portland, OR band and bought the album almost immediately. I was not disappointed. Even though the rest of the album was more on the classic rock side with a bit of a funky vibe combined with a modern twist (how is that for a description?) I was loving it. At times singer Eric Earley sounds like Bob Dylan, Neil Young, or Beck. However, he carves out his own sound and the band that backs him knows how to make a song more meaningful by playing flawlessly. As much as I love the title track I also became hooked on "Gold for Bread," "Not Your Lover," and "Lady On The Water." Each song on this album could stand on its own, which is why when they are all together it just makes the entire thing amazing. http://blitzentrapper.net/

13.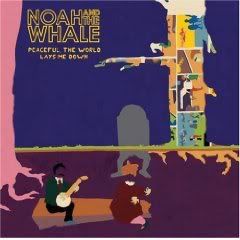 Peaceful, The World Lays Me Down—Noah And The Whale
How can an album that sounds like sunshine pouring in your ears be so defeatist? This isn't a break-up album. This is the album that comes months even years after the break-up that is still effecting you. In the first track, "2 Atoms In A Molecule" Charlie Fink sings, "And if love is just a game/Then how come it's no fun?/If love is just a game/How come I've never won?" This sets the tone for the next 42 minutes of this album. The songs then go on to discuss an imagined love affair ("5 Years Time"), the sting of an internet relationship ("Second Lover"), and how sometimes affections don't match up at the same time ("Mary"). However, there is some hope. In the song "Give A Little Love" you are told "If you give a little love, you can get a little love of your own." And isn't that all anybody really wants? http://www.noahandthewhale.com/

12.

Always A Bridesmaid: A Single Series—The Decemberists
I know you are thinking, "Stefania, The Decemberists didn't put out an album this year. Don't they have one coming out in 2009?" And you are correct, my friends, however they did release a series of singles and released them in three volumes on vinyl or through digital download. Because this is my list I lumped them all together, and because these seven songs could have easily been an EP. And most importantly this is my list and I can do what I want. I make the rules. I call the shots. So accept it. The Decemberists made the list. And with songs like "Valerie Plame," "Days Elaine" (both versions) and "Raincoat Song" why shouldn't they be recognized for their 2008 musical contributions? Did I mention they also do a cover of the Velvet Underground's "I'm Sticking With You?" Well they do. Enough said. http://www.decemberists.com/

11.

Youth Novels—Lykke Li
In 2008 Lykke Li was making quite a splash in the music scene. For a few months she was everywhere, and I pretty much rolled my eyes each time I saw her. I am not a fan of when people try to shove something down my throat (no matter how amazing it is). Sometimes I have to discover an artist on my own, and this may take a few months or a few years. But I have to be ready for it. I'm not saying don't introduce me to new artists, but don't assume I'm going to love it just because you and the rest of the world do. I am totally eating crow now. I was impressed by her song "I'm Good, I'm Gone" and that is what opened the door. KEXP played a heart wrenching in-studio version of "Tonight" and I fell for her. I took a chance and bought the album. I listened to it on the train, on the plane ride to Okla. and then on the plane back to Chicago. I felt it. I got it. I related to her songs more than I expected. I now understand the brilliance and why so many people kept pushing her on me. Thank you for your patience. Now I see. http://www.lykkeli.com/

10.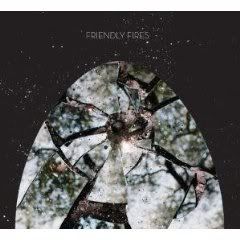 Friendly Fires—Friendly Fires
You may be most familiar with this band from a Wii Fit commercial. Their song "On Board" plays as people of all ages, shapes, and colors bend and move in front of their TV thanks to a video game. However, if these people bought this album instead of a video game system they could shed some pounds by having a dance party in their living room. And heck, invite some friends over and increase the fun. This English band put out a solid debut album. I instantly fell for "Jump In The Pool" when I first heard it and then knew this album was something special with tracks like "Paris," "In The Hospital," and "Lovesick." I think this album can be appealing to a wide array of people, which is why they are used in commercials and can be heard on shows like Gossip Girl. Whether you like pop, dance, indie, or electronic music there is something that will draw you in. http://www.myspace.com/friendlyfires

9.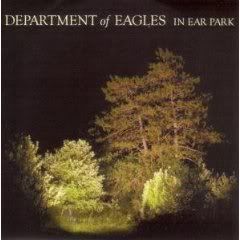 In Ear Park—Department of Eagles
When I first heard Department of Eagles' song "No One Does It Like You" I knew I liked it. It had a familiar sounding singer and this kind of 60s-ish vibe to it. Turns out the singer is Daniel Rossen (of Grizzly Bear) and that this band is the product of two friends and former NYU roommates. When I heard other tracks like the vaudevillian inspired /old timey radio sounding "Teenagers" and the somewhat eerie "Phantom Other" that asks the question, "What would it take to make you leave?" had me going, "Am I really listening to this? This actually exists? Music like this is made? How do you make such beautiful sounds?" And that is just the tip of the iceberg. It just continues getting better track after track. I think one of my favorite songs is the dreamy track "Floating On The Lehigh." This album is full of lush harmonies and sounds that just pull at you and make you want to listen all over again. http://www.departmentofeagles.com/

8.

The Seldom Seen Kid—Elbow
We all know I am a sucker for Elbow. I love them. In fact after seeing them live this year I was ready to pack up and move to Manchester. So after 3 years of waiting for a new album they released The Seldom Seen Kid in April I was bouncing off the walls. And I continued bouncing after I listened to it. The most recognizable track is "Grounds For Divorce" which was used in the trailer for the Coen brothers film Burn After Reading…which had me running to my phone every time it came on (this song is also my ring tone). I also became quickly obsessed with the song "The Bones Of You," "Mirrorball," and "The Loneliness Of A Town Crane Driver." I wasn't the only one who felt this was one of the year's best. It won the Mercury Music Prize beating out other artists such as Radiohead, British Sea Power, Adele, Estelle, and others as the best album in 2008 from an artist from the United Kingdom or Ireland. http://www.elbow.co.uk/

7.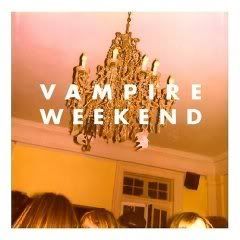 Vampire Weekend –Vampire Weekend
This album is almost a year old, but I still play it as if I got it two weeks ago, and I have a feeling I'm not the only one. If you haven't heard them already, you will. I think people are still discovering these Columbia University grads' sound and they preppy sweater tied around your neck style. Their music is infectious, catchy, and your grandmother probably even likes it. They are influenced by African and classical music, and their lead singer Ezra Koenig sounds a bit like Paul Simon. The stand out tracks for me are "A-Punk," "M79," and "Walcott" but really the whole album is great, and flows very well from start to finish. I also think this is an album that a year from now, 5 years from now, 15 years from now, etc. I'll want to listen to, and the cool thing is I'm sure you will too. http://www.vampireweekend.com/

6.

Santogold—Santogold
Again, this is another artist who ended up on my "look into them" list. But this album didn't take much convincing of myself to buy. I know that she gets compared to M.I.A. pretty often (at least in the beginning), but I definitely can tell there is a different style, a different vibe. And I dig it. I dig it like crazy. This album is a good mixture of dance, chill, and hip-hop...but in a weird way it is genreless. It again appeals to a wide range of people. You may have heard her song "Creator" on Entourage or "Lights Out" on the Bud Light Lime commercial. You may have first heard her voice on Mark Ronson's album last year singing "Pretty Green." Or maybe you recognize her as the girl singing along side Pharrell Williams and Julian Casablancas in the Converse commercials with their original song, "My Drive Thru." Regardless of where you first saw or heard her, this is the album that is going to bring you into her camp. With all of her future projects and collaborations I'm excited to see what the future will hold for her and then how she can translate that into some amazing tunes. http://www.myspace.com/santogold

5.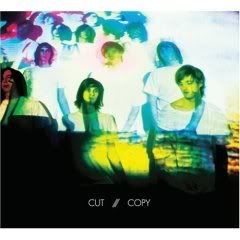 In Ghost Colours—Cut Copy
This was another album I knew I had to get after writing down three songs on my "look into them" list. I don't think any other artist this year caused me to have a bigger dance party in my cubicle each day at work. I don't think you can listen to this music without getting up and moving. This Australian group makes music fun, and their live show was one of the most energetic and engaging I have ever been to. I don't even know where to start in describing how this album of 15 songs just make life better. Could it be opening track "Feel The Love" that hooks you in with the robotic voice? The build up of "So Haunted?" Or maybe the way Dan Whitford actually has you believe it is you he is singing to you in "Hearts On Fire." I wish I could adequately explain why this album is so good, but sometimes it's tough to explain intense feelings. http://cut-copy.blogspot.com/

4.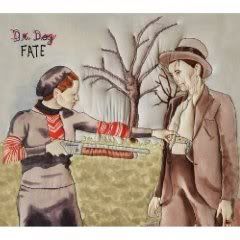 Fate—Dr. Dog
Have you ever heard a song and you are just fixed on it for some reason even though it is something that you probably wouldn't gravitate toward? Well that is how I felt after hearing "The Old Days." It sounded amazing, but Dr. Dog? Seriously? I was into it? What? Am I becoming a hippie? Thank goodness I went with my gut and bought this album. I was immediately impressed. This album has a very timeless feel to it. If you said these songs are from 1877 or 1977 or present day I would believe you. The music on this album kinda reminds me of The Band. This album is well crafted and you can tell very well thought out. Again, use of beautiful harmonies and melodies just tie it all together. And lyrically the lines are moving and so heartfelt. My favorite has to come from "100 Years": "And when I get off at Tennebrook Farm about 100 years from now/I'm gonna marry you out of common sense/And get out from behind this plow." It's so good I can hardly stand it! http://www.drdogmusic.com/

3.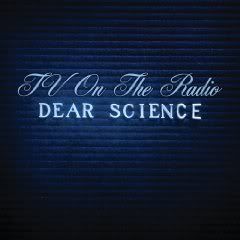 Dear Science—TV On The Radio
So I am convinced everything TV On The Radio puts out is gold. Their previous two albums did very well and ended up being thought of best albums for the years they were released. And for some reason I always got them after the fact. A year or so after they came out, and just when I am excited and wanted to gush over them, others are like, "Stefania that was so last year!" So this time I wanted to be on top of it. When September 23rd rolled around I went to the record store and bought me Dear Science. And secretly I thought to myself, "You like the song "Golden Age" and there will be some other good songs, but surely this album will not be as good as Return to Cookie Mountain." Uhhhh….I couldn't have been more wrong. My God is this album amazing. From the opening track, "Halfway Home" to the last note of "Lover's Day" I am wowed. My most favorite song is "Love Dog," and for part of the year it was my theme song due to the line, "Patience is a virtue/Until it's silence burns you." This album is brilliant. http://www.tvontheradio.com/

2.

Midnight Boom—The Kills
This album is on this list purely for it being the most badass of 2008. Good God! Could an album or a band be so cool? This album makes me want to drive fast, rob a bank, booze it up till 6am, shoot heroin, punch someone in the face, break hearts, and not regret a single moment of it. Okay, maybe not. But it does give me this empowering "I take no kind of shit from anyone" sort of feeling. I had to have listened to this album at least a bazillion times since I got it. I have always liked The Kills but this was the first album of theirs I bought. I saw the video for "U.R.A. Fever" and was intrigued, then I heard "Cheap And Cheerful" and was sold. Their song "Sour Cherry" was introduced to the masses via Gossip Girl. However, I think the stand out track for me is "Last Day Of Magic." Wouldn't you agree, "My little tornado, my little hurricano[?]" http://www.thekills.tv/

1.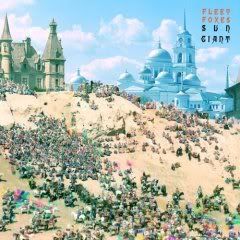 Sun Giant [EP] & Fleet Foxes—Fleet Foxes
Now you are probably looking at this and saying, "Stefania you have an EP and an album at #1. Yes, they are from the same artist and yes, they both were released this year…but why are they both together as one entry?" And then answer is easy, my friend, it's my list. Have you forgotten? Okay so it's a bit unfair to lump two phenomenal works into one entry, but I am. Because in all honesty they could have combined both of these into one super album. But they didn't and that's okay, because with music this good does it even matter? Sun Giant is an appetizer of 5 songs preparing you for the main course that is Fleet Foxes. When I first heard "White Winter Hymnal" on KEXP I remember thinking, "Can anything be more beautiful? I haven't heard anything like this before." The harmonizing on that song and many others on the EP and album make Fleet Foxes who they are. And then when I heard "Your Protector" I knew that this album was going to be on my best of list for this year. The vivid storytelling, the rich sounds, the vocals…all make this EP and album hard to ignore. When I spoke earlier of finding a bearded beau and living in a mountain cabin this is the music I expect to be playing non-stop as we snuggle by the fire. http://www.myspace.com/fleetfoxes

xoxo,
Stefania
Comments:
Fleet Foxes was my #1 too! I like your list and can't wait to look some of the artists I wasn't as familiar with in '08.
Stefania, I really do look fwd to your list every year. I think I was familiar with 3 of the albums on your list I am currently looking into the others. Thanks again for your list. Drop me a line sometime!
- Able
Post a Comment
<< Home